Your boudoir portrait photoshoot will be an iconic day in your life. You're going to feel like a freakin' movie star. It doesn't matter if your 19 or 99. Pre baby, post baby, fitness weight or "overweight" (according to whom!?). I'm here to help you maximize your favorite parts and forget about everything else. We're going to fluff your hair, put on some pretty lashes, and make you blow your own socks off. And pants.
The day of your shoot is the day you realize YOU are worth documenting. For whom? For YOU. An amazing portrait. Some with clothes, mostly without. We will celebrate your body, your promotion, your new start, your old life, your resolution, and your success. It's about TIME, you made time for yourself. It'll be like a mani, a pedi, a spa day - all in one, wrapped in a bow, and documented. Yaaaaaasssssss!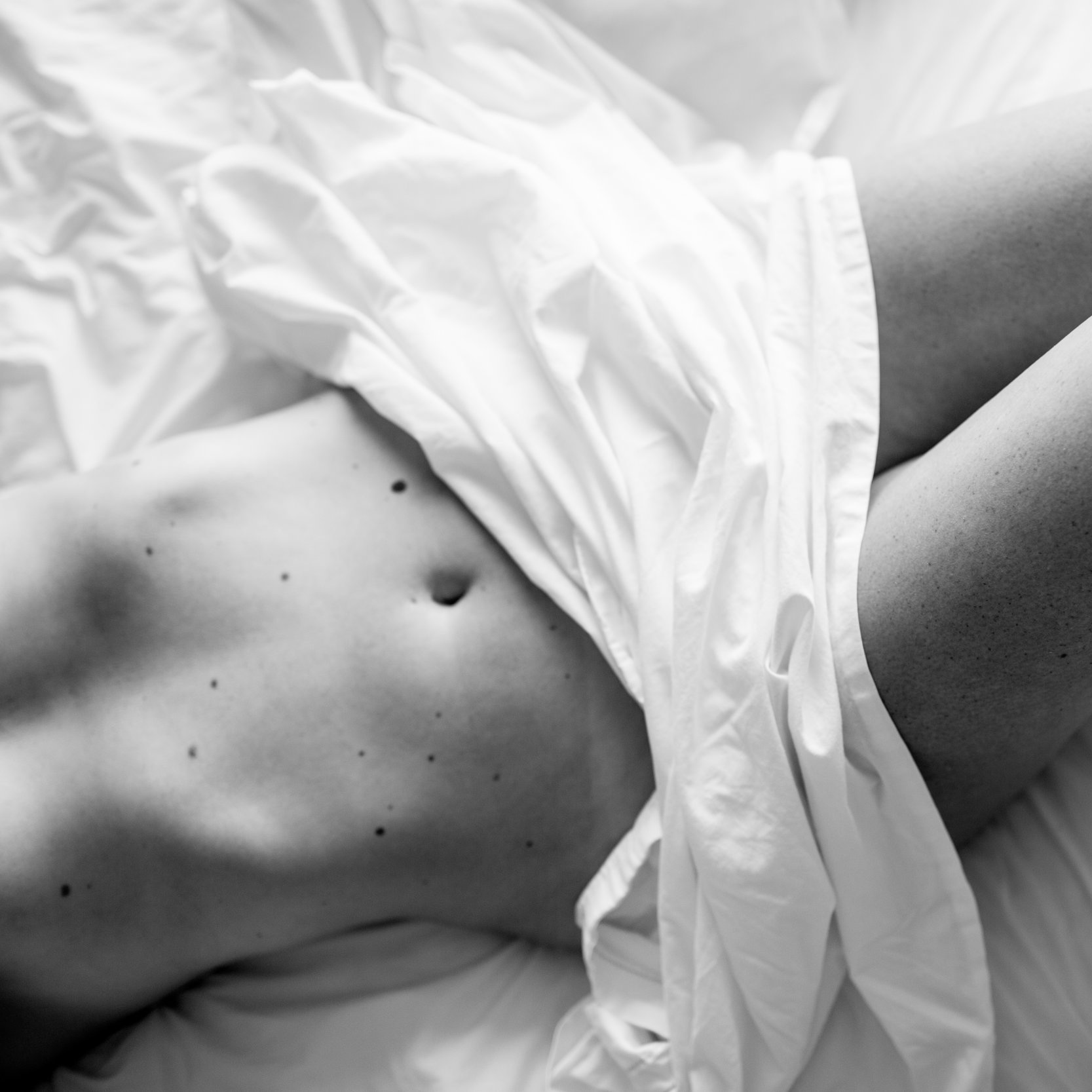 This is the fully customizable a la carte option. You can pick any product you want and create your own package. You start with your base at $450, which includes hair, make-up, and sitting fee for your 1.5 hour session. From there, we create your perfect fit collection full of any 5th Boudoir product-offering. Nothing is off limits.
This is the full deal. Because you're investing in yourself, we are pulling out all the stops. Get ready to experience what a magazine photoshoot feels like.

Professional makeup application
Hair blowout and styling (dry hair)
1.5 hour photo shoot
Color correction and post processing on all images
Private photo reveal appointment and ordering session
5th Boudoir Signature VIP White Gloves
8x8 luxury album (20 pgs/10 full-pg spreads)
Album design and styling service
Digital gallery of your top-20 images (web size)
$1100
Thrill seeker? This one is for you. This is the Level Two experience, on steroids: larger album, a wall print enlargement, and fully loaded post-shoot, promo-rate product list.
Professional makeup application
Hair blowout and styling (dry hair)
1.5 hour photo shoot
Color correction and post processing on all images
Private photo reveal appointment and ordering session
5th Boudoir Signature VIP White Gloves
10x10 luxury album (40 pgs/20 full-pg spreads)
Album design and styling service
Web size digital gallery of all of your images (70+)
13x19 art enlargement
Any additional product with 25% promo at time of booking
$2300+